Are you wanting to be a LUCKY CHUCK™ Dealer/Wholesaler? 
Join the Lucky Chuck Revolution!
Wholesale Dealer Account Information
Please be prepared to provide us with the following documents: 
Please send us an email with the info below. Info@luckychuck.com  
1. Picture of store front, inside of store and/or show booth/Online Store Link 
2. Social media links 
3. Copy of Tax Resale Certificate 
4. Store Name, Address, Contact and Contact phone number  
Once approved you can call, text, order on the wholesale website or email your order in to us. Lucky Chuck is here answer any questions or concerns you might have. 
Socks & Clothing: $300.00 
Reorders as needed
After you have been approved and placed your opening order, new orders can be placed online, emailed to info@luckychuck.com, or through your sales representative. Please be sure your emailed orders are signed along with your store name, address, phone number, contact person and payment information. The credit card on file for your account will be charged automatically when your order is shipped. 
Your order will be shipped out based on availability. It may ship out at once if in stock, but can take up to 4 to 12 weeks if not in stock.
Use this text to answer questions in as much detail as possible for your customers.
Cancellations will only be approved within 5 days of order placement. Orders move from entry to order within 48 hours upon receipt of the order. We are not able to change or cancel orders that have already been entered into the shipping phase. Purchaser assumes financial responsibility for the order once the order has moved into the shipping phase. Any orders cancelled after 5 business days will be charged a 35% restocking fee. 
All returns or exchanges must be accompanied by a sales receipt and a return authorization form. Lucky Chuck® reserves the right to dispute a Manufacture Defect claim. The age of the product and repair issue will be taken into consideration during inspection.
We ship all items UPS, USPS or FedEx.  As previously stated, all orders will be charged to your credit card at the time of shipment.  These charges will be applied to your next order or we will close your account.
Lucky Chuck® will do drop shipping for your business. Drop ship charges start at $10.50 per shipment. 
https://wholesalelc.com/password
Lucky Chuck 
1204 FM 1708 Weatherford, TX 76087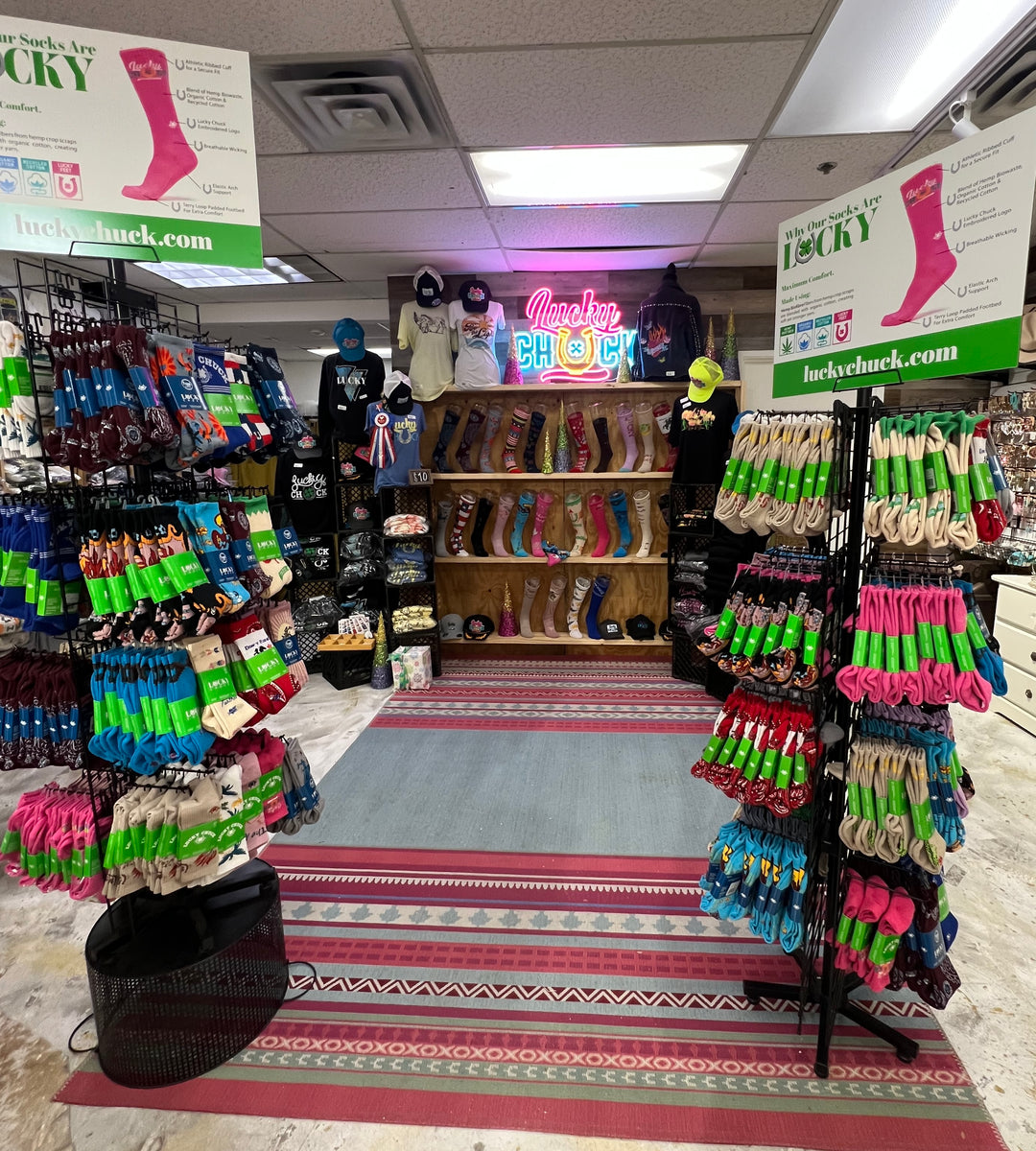 7th Floor #7535 Turquoise Haven Showroom 
Our Cash and Carry booth is open for all First Monday markets
We will be open at our Cash and Carry booth + All extra booth information will be on our Social Media accounts + in our wholesale emails