Meet Lo,
The original lucky chuck cowgirl
The founder and creator of Lucky Chuck, a lifelong cowgirl with a mission to revolutionize the world of boot socks. Inspired by her own experiences of wearing uncomfortable and low-quality boot socks, Lo set out to create Lucky Chuck, a brand that would give everyone the opportunity to have lucky feet instead of suffering from bad boot socks.
With her passion for quality and her understanding of what cowgirls and cowboys truly need, Lo has dedicated herself to crafting the perfect boot socks that provide comfort, performance, and motivation to conquer the day in the form of Lucky Socks!
Get ready to step into a new era of boot socks with Lucky Chuck!
We are dedicated to making your feet as comfortable as possible,
By combining the snugness, strength, and functionality you need to tackle whatever the day brings! Our socks are designed to help you conquer them, providing the comfort and support you need from dawn till dusk.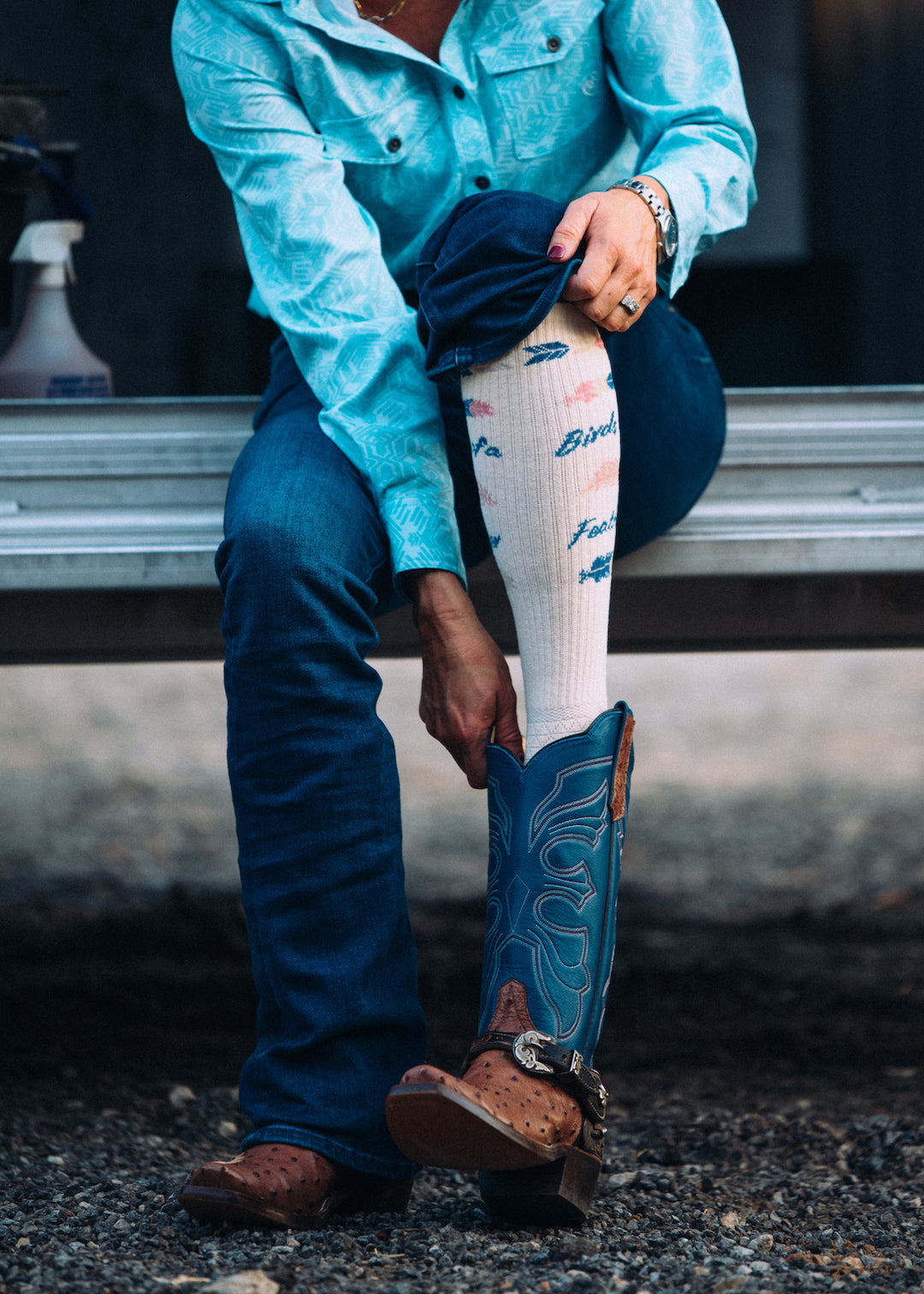 Choose lucky chuck
Your new bestfriend when it comes to needing dependable boot socks!
With Lucky Chuck you're not just getting a pair of socks- You're investing in quality and performance you can rely on.